Phew! It's been a busy couple of weeks here at the Vermont Council on World Affairs, but we wouldn't have it any other way. Less than a week after our annual #GivingTuesday event, the VCWA hosted it's Annual Meeting on December 5th at the Pomerleau Alumni Center at Saint Michael's College, which included a Speaker Series panel on refugees. The panel featured speakers Ambassador Robert Ford, former Ambassador to Syria, Sean McMannon, the Winooski School District Superintendent, and Mayor Louras of Rutland.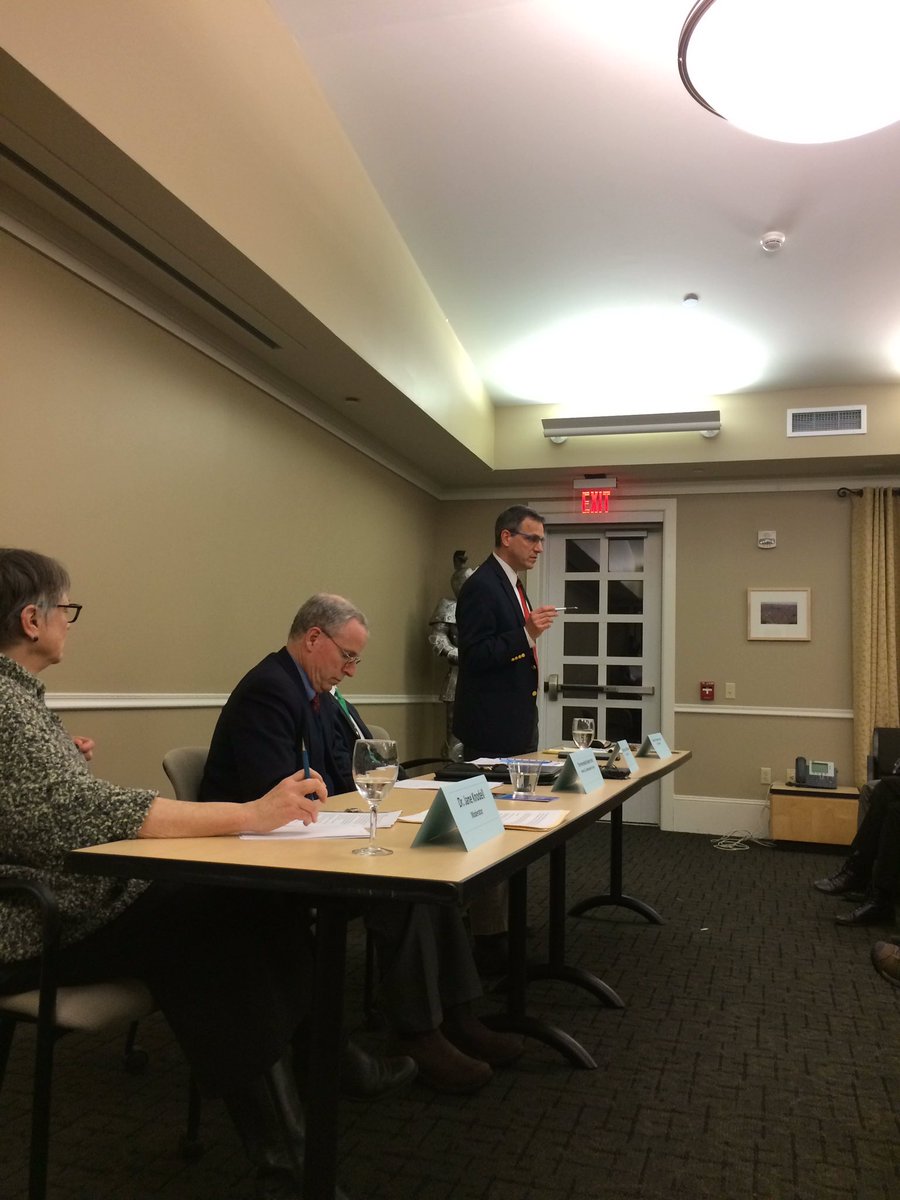 The Annual Board Meeting bid a warm farewell and thank you to Claudia Lovell, who is moving on from the VCWA board this year, and expressed gratitude to Eric Hanson and Bill Mares, who stepped down as co-chairs, but will remain on the board in 2017. Additionally, we congratulate Leigh Cole on her new position as VCWA board chair! The Board Meeting reviewed progress made in 2016 and brought everyone up to speed on the outlook for the coming year.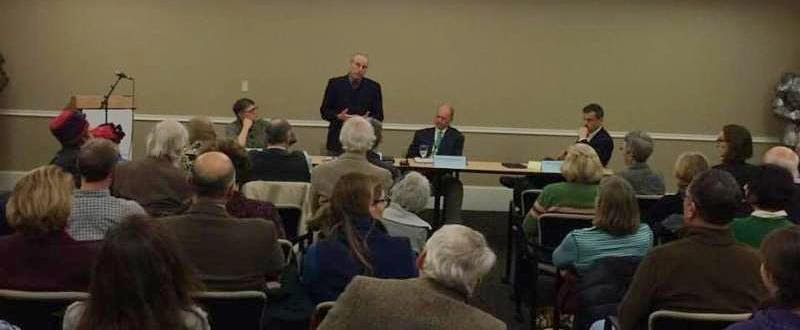 The Speaker Series panel on refugees drew over 70 Vermont community members, as well as local
news outlets
. The panelists discussed Vermont's, "responsibility to provide refuge" (Louras) and the refugees who will arrive in Rutland next month; models that can be emulated in refugee integration such as that in Winooski; and the seemingly eternal international challenge of fixing the problems that create refugees in the first place. It was an incredibly informative event, and attendees expressed their gratitude to the VCWA for hosting such a timely discussion on a topic so relevant to Vermont and the world at large.
We couldn't be happier to do what we do: bringing the world to Vermont, and Vermont to the world, and we're excited to continue fulfilling our mission: to promote awareness and understanding of the world and its people, places and cultures through education and engagement as we head into 2017!